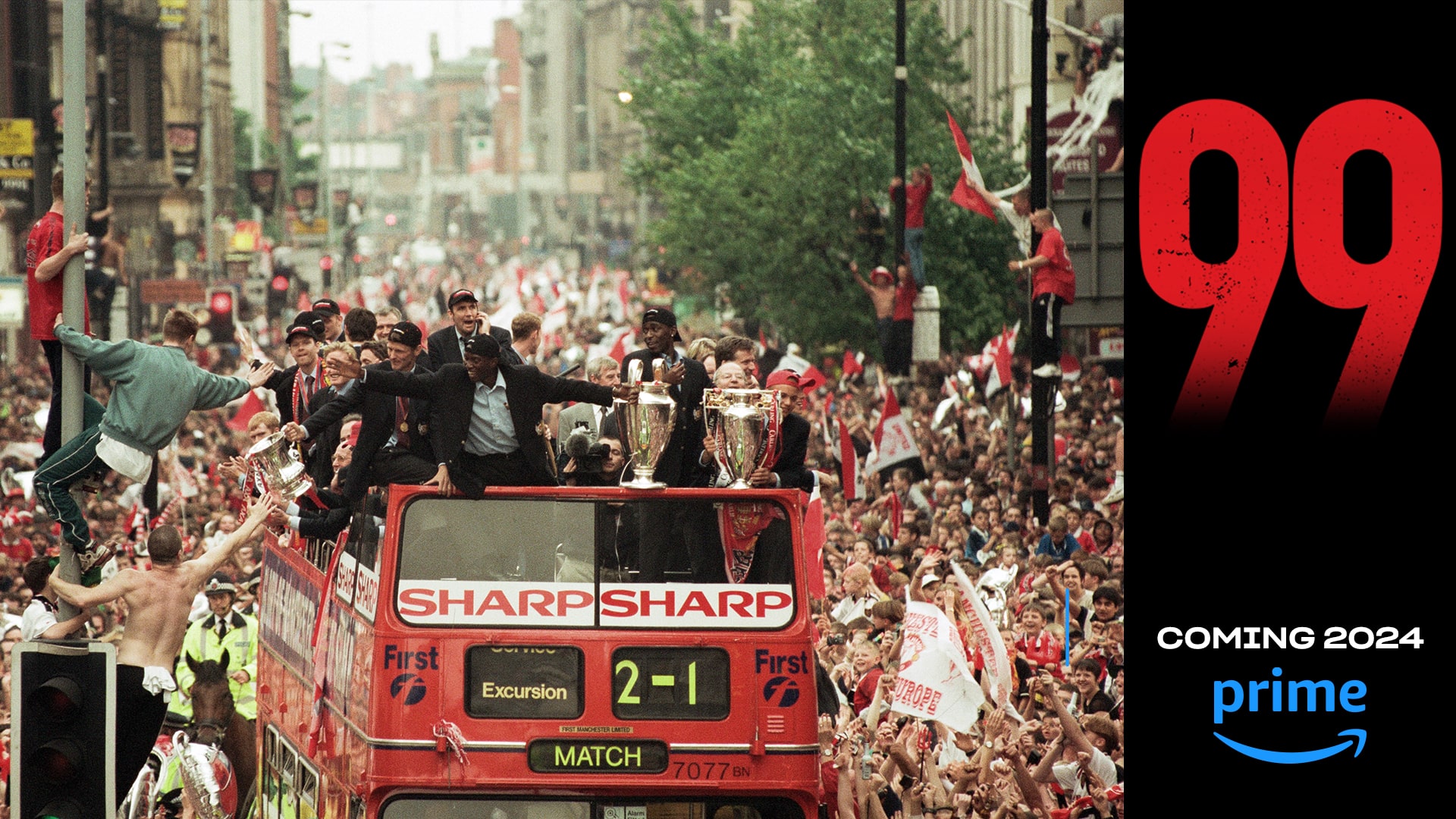 Coming to Prime Video2024
DirectorSampson Collins
Co-ProducersBuzz 16, Ventureland
Executive ProducersDavid Gardner, Kerstin Emhoff, Nicola Howson, Scott Melvin
ProducersJohn Battsek, Miles Coleman
99
The definitive story of Manchester United's iconic treble-winning season, coming to Prime Video in 2024.
This series is both a love letter to one of the greatest achievements in world football and the story of a group of players who were recruited, coached and moulded by Sir Alex Ferguson to create history.  Featuring  exclusive interviews from the key characters in the story – including David Beckham, Gary Neville, Paul Scholes, Peter Schmeichel and Ole Gunnar Solskjaer – viewers will recall every perspective and vital moment in vivid detail. Constructed using never-before-seen archive footage as well as behind-the-scenes candid video from the club and fans, 99 takes audiences back to a remarkable moment in sport, going behind the curtain of this era-defining triumph.
99 is co-produced by the award-winning documentary teams at Ventureland, Studio 99 and Buzz16 with Sampson Collins, the RTS winning director of Gazza, directing the series.